Today's Promotion

Promotion Discount Will Be Applied At

Checkout Page
New Order 10% OFF Code: VIP10
$10 off over $50
Buy 2 with 10% OFF; Buy 3 with 15% OFF
Free shipping Over US$99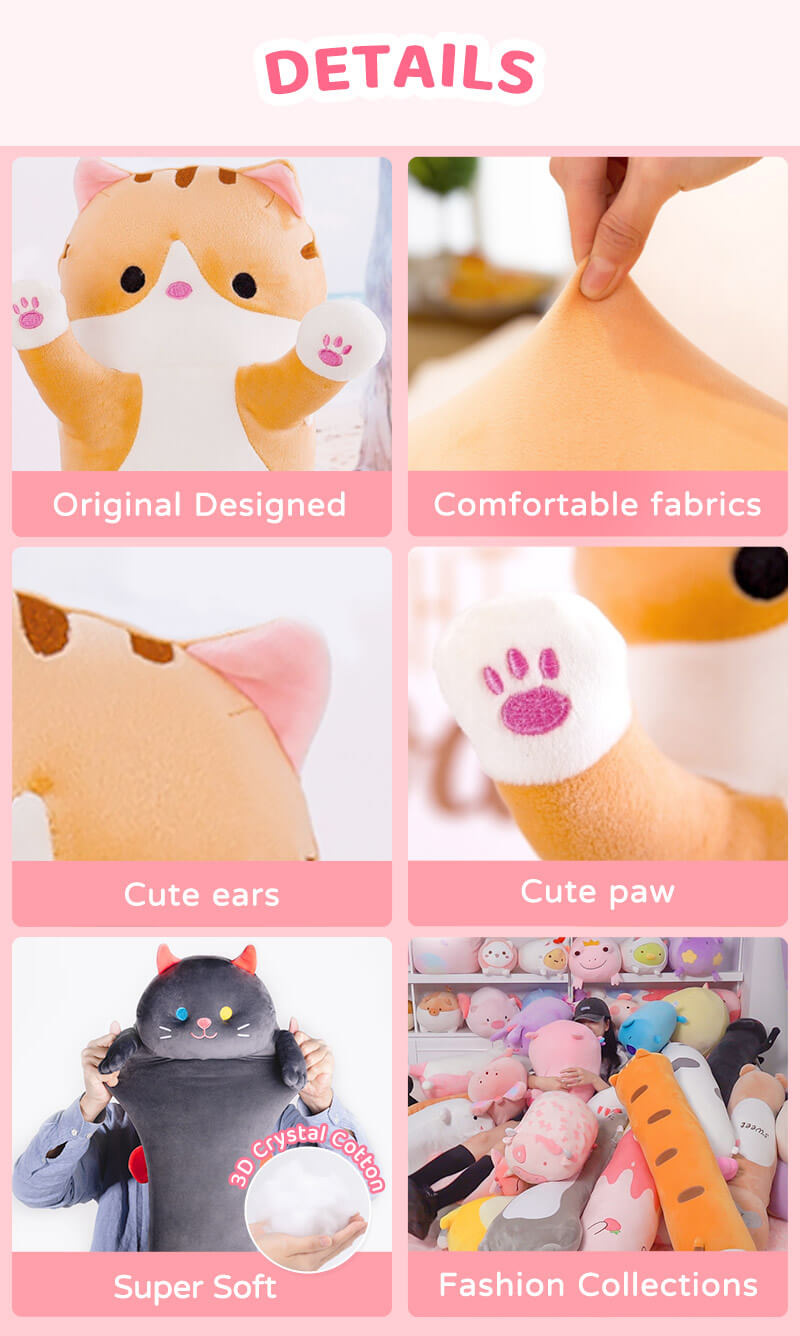 Mewaii™ Loooong Family long cat plush pillow is a soft and fluffy giant stuffed animals squishy toy that will make the perfect companion for you or your little one. It is available in different colors and has a high quality.

Pets are a huge part of our lives. They are often an emotional support, and they can also be a source of comfort. For those who live alone or those who just want to snuggle up with something soft and warm, our cat stuffed animals squishy pillow is the perfect solution.

These big stuffed animals pillow is made from high-quality materials that will not wear out easily. It has a super soft surface that will feel great on your skin and it will not irritate your face like other types of pillows might do.

These large stuffed animals plush toys are made with a soft fabric that can be washed in the washing machine.